Since our earliest childhood, we have always been fascinated by original graphic t-shirts. Whenever we see a quirky t-shirt with a unique graphic print, we're instantly drawn to it. It's as if the t-shirt speaks for us, expressing our thoughts and feelings in a creative and colorful way.
During my adolescence, I had the opportunity to lend a hand to my uncle in the screen printing workshop where he worked, in particular to print t-shirts bearing the image of the famous "Hard Rock Café".

He showed me the techniques to make them. It was amazing how a simple image on paper could be transferred onto a t-shirt, bringing a unique design to life.

That's how over the years I started collecting the most original t-shirts, each one telling a different and unique story.
And now, after years of passion for t-shirts, Steezywave is proud to present its own collection of original graphic t-shirts.

It was therefore only natural that we had the idea of devoting an article to the funniest and most original printed t-shirts in history.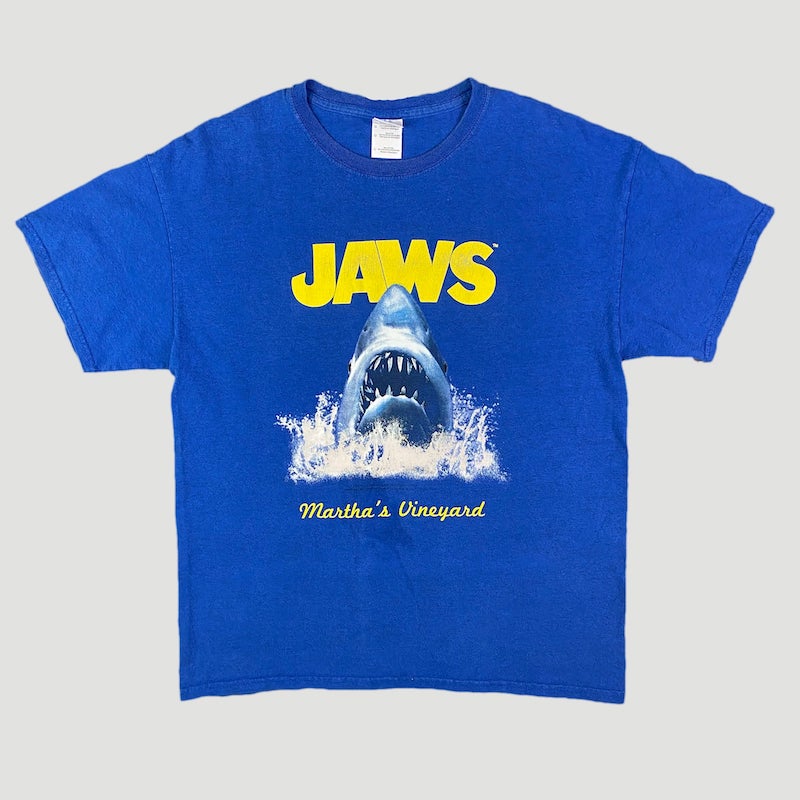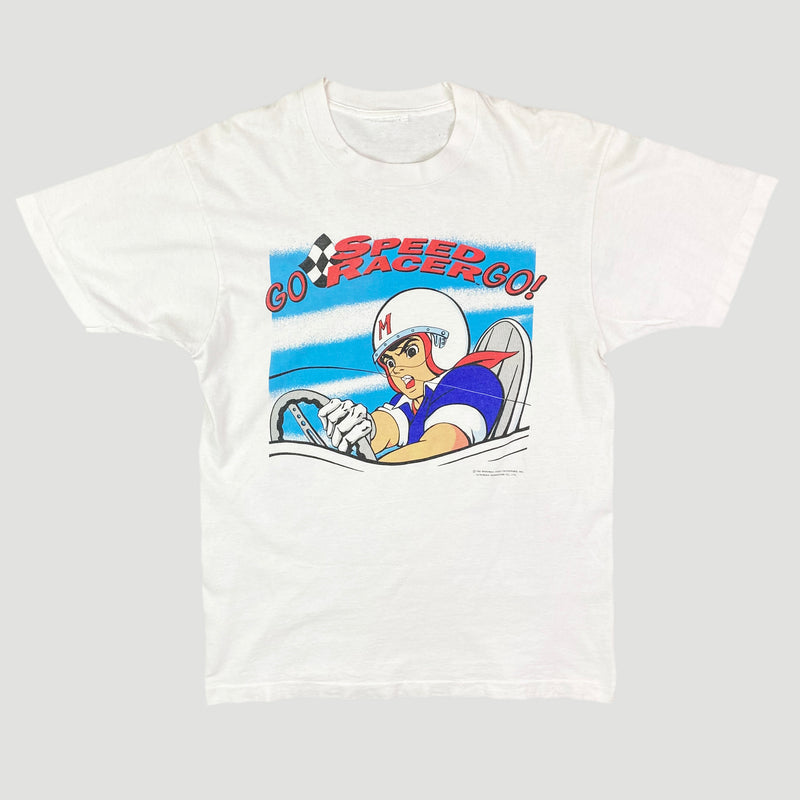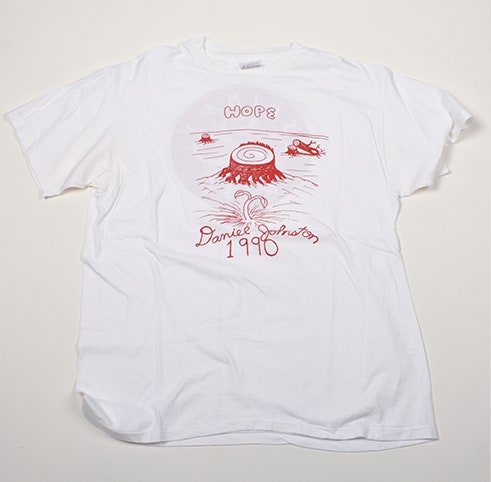 In order to introduce the subject, we will first see the importance of printed t-shirts in fashion and pop culture.
Then, the first part will present the most striking printed t-shirts of the 80s and 90s.
Secondly, we'll deal with the most humorous printed t-shirts from the 2000s to today.
Finally, we will discuss the current trends in the design of printed t-shirts.
Intro : Why are printed t-shirts important in fashion and pop culture?​
T-shirts with quirky prints are considered a key part of fashion and pop culture for several reasons.
Graphic t-shirts allow you to express yourself by wearing designs that reflect everyone's tastes, beliefs and personality. Not to mention that printed t-shirts can also be used to make a political or social statement.
Music lovers wear printed t-shirts to show membership in a group or community. A striking example: Printed t-shirts associated with music groups, films or video games are particularly popular in this category.
Similarly, printed t-shirts are worn to celebrate and commemorate important cultural events, such as concerts, festivals or movies. It should not be forgotten that limited edition t-shirts are often associated with these events.
T-shirts provide a creative way for designers to get their message across through illustrations, text, and graphics.
Additionally, the popularity of original t-shirts has allowed many independent artists to share their work with the world.
Artist Daniel Jonston is a good example. Suffering from a mental illness, he found refuge in drawing and music. His "Hi, How are you?" t-shirt was worn by Kurt Cobain at the MTV Music awards, earning him worldwide notoriety.
He is now recognized as one of the best American composers and lyricists. His creations on t-shirts of the time are almost impossible to find and have become real collector's items.
In conclusion, printed t-shirts play an important role in fashion and pop culture by providing a platform for personal expression, group identification, celebration of cultural events, and artistic creativity.
What are the most iconic original t-shirts from the 80s and 90s ?​
The most iconic designs, such as rock band logos, cartoon caricatures and pop graphics
Obviously, rock band logos, cartoon caricatures, and pop graphics are considered the iconic designs of 80s-90s t-shirts.
Rock band logos are often printed on t-shirts to show membership in a musical group or to celebrate a particular band. The most popular logos include those of the Beatles, Rolling Stones, AC/DC, Metallica, Grateful Dead or Run DMC for hip-hop.
Caricatures of popular cartoon characters on t-shirts such as Mickey Mouse, Bugs Bunny, Snoopy, Superman or Wonder Woman add a fun and childish touch to an outfit.
Also many designs on printed t-shirts feature popular graphic designs such as comic book characters, psychedelic graphics and street art motifs.
In sum, rock band logos, cartoon caricatures, and pop graphics are some of the most iconic designs on t-shirts. Because they reflect musical tastes, childhood memories and pop culture trends.
By the way, rock band logos are still very much printed on t-shirts these days especially record covers. In particular the cover of the Joy Division album "Unknown Pleasures" produced by Peter Saville, the resident graphic designer of Factory records. It represents the waves of the first pulsar. She became so famous that she was even hijacked. The most popular diversion of this cover is that of the artist artist Alfra Martini with kittens.
Moreover, it is not the only cover to have been flocked and diverted by the thousand. To name a few, there is the banana of Velvet, the prism of Pink Floyd or the lightning bolt of Bowie.
Also, cartoon caricatures still have a bright future ahead of them. Indeed, cartoon characters (cat, duck, etc.) are often taken up and diverted. Especially in the hipster world of custom culture and surfing by brands like Deus Ex Machina.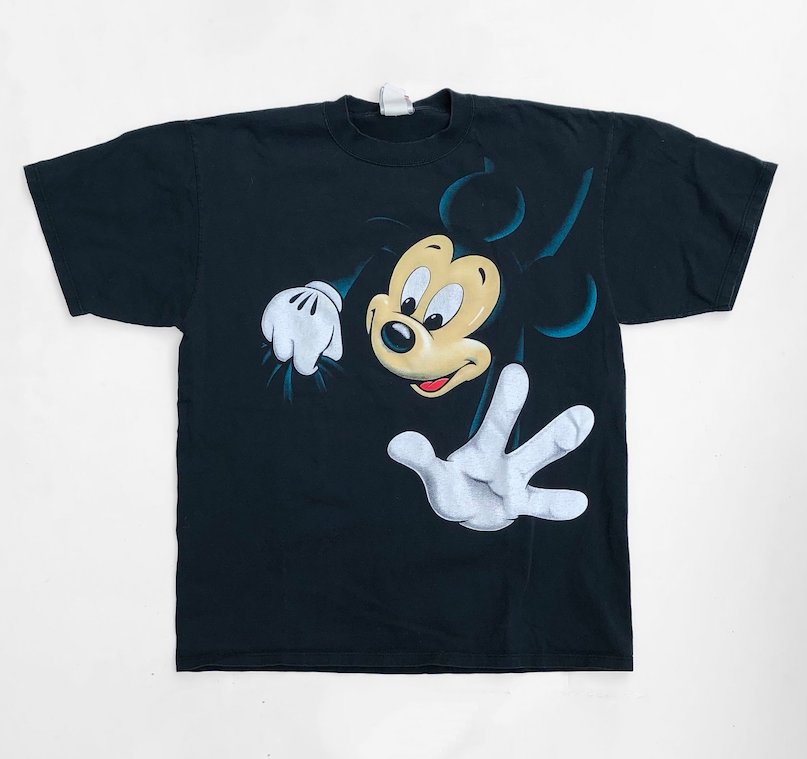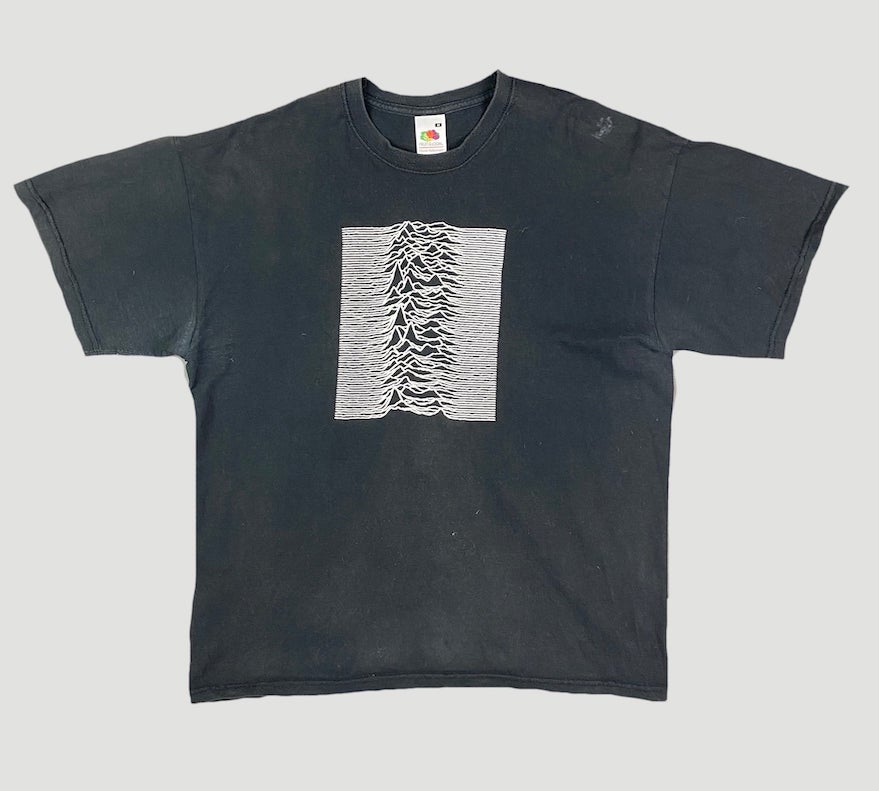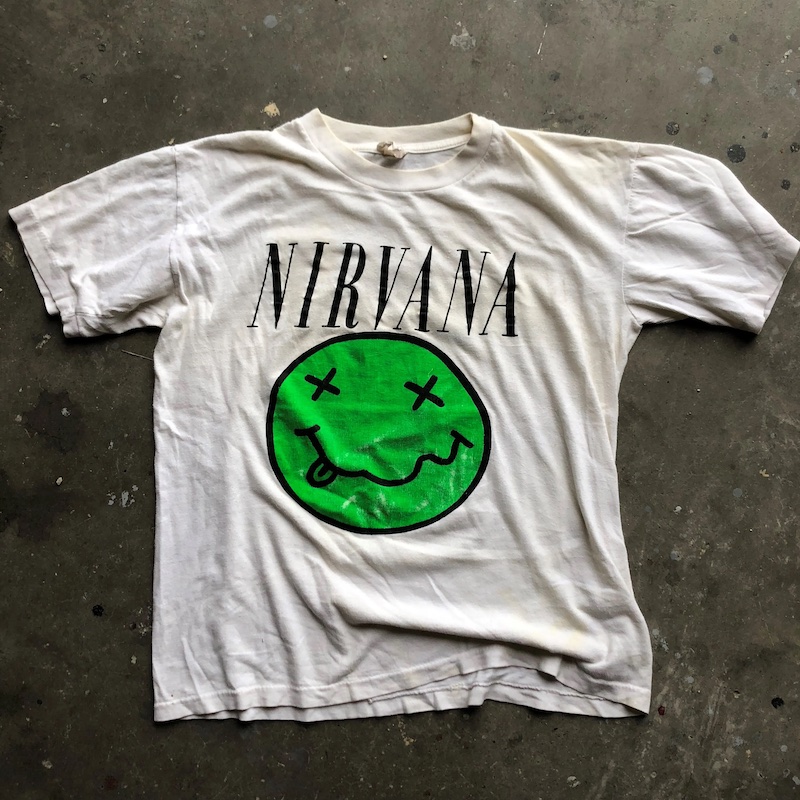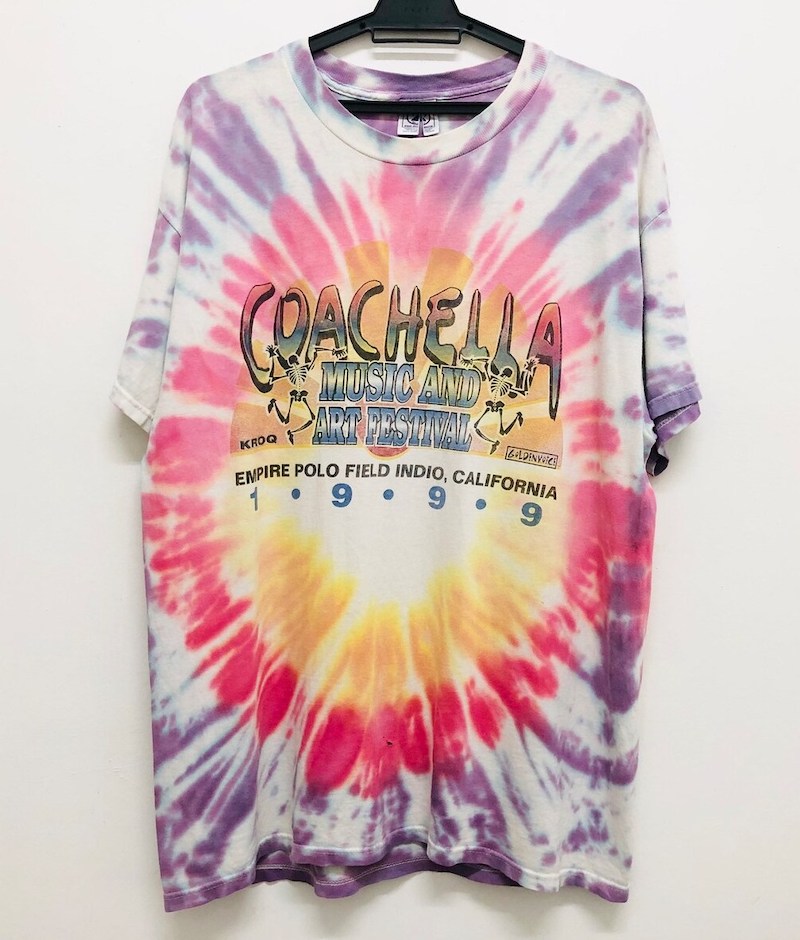 The original limited edition t-shirts associated with important cultural events, such as concerts and festivals ​
There are also, as a symbol of the 80s and 90s, the limited edition t-shirts associated with important cultural events :
Sold in a limited edition, this t-shirt pays homage to the famous Woodstock music festival, which was held in 1969.
Typically, rock tour t-shirts are sold at the entrance to a concert or online to celebrate the musical group performing there. T-shirts may feature exclusive designs created for the rock tour. Take the case of the Nirvana t-shirt from the 1993-1994 In Utero tour, which has become very rare and highly rated due to a very original green smiley usually edited in yellow.
A new version of the Coachella t-shirt is released in a limited edition at each edition of the Coachella music festival, which is held each year in California.
Star Wars Celebration Tee
The Star Wars Celebration t-shirt is a limited edition t-shirt associated with the Star Wars Celebration convention, which celebrates the Star Wars movies. (1st Denver convention 1999).
E3 video game convention t-shirt
The E3 video game convention publishes a limited quantity of a t-shirt for the occasion each year. This is an event that presents the latest in video games.
These are some examples of original t-shirts associated with important cultural events. There are many others, which can be associated with cultural but also sporting, political or other events.
What are the funniest printed t-shirts from the 2000s to today ?
The most memorable designs, such as cult movie quotes and stand-up jokes
Movie quotes or stand-up jokes printed on t-shirts marked the 2000s.
Cult movie quotes are printed on t-shirts a lot to make them memorable. For example, "May the Force be with you" from Star Wars, "Here's Johnny !" (Johnny is here) from The Shining, or "Life is like a box of chocolates" from Forrest Gump.
Likewise, stand-up jokes are heavily featured on t-shirts to make them fun. "I can't, I have a swimming pool ! by Laurent Baffie's famous puppet in Les Guignols de l'info is a good illustration of this enthusiasm for humorous prints.
To take another example of very trendy fun design, we can cite cult cartoons such as The Simpsons ("I'm Bart Simpson, Who the Hell Are You ?"), Snoopy ("Nope"), Bugs Bunny ("What's updoc ?").
There are also the logos of cult brands hijacked on t-shirts to make them fun. Nike (the upside-down comma) or Coca-Cola (diversion of the lettering) are good examples.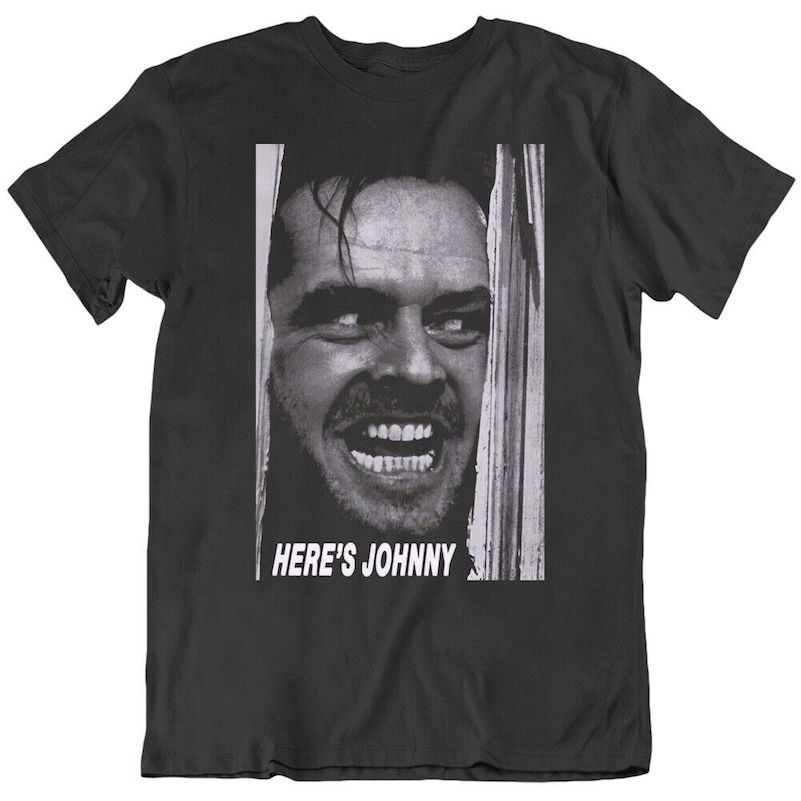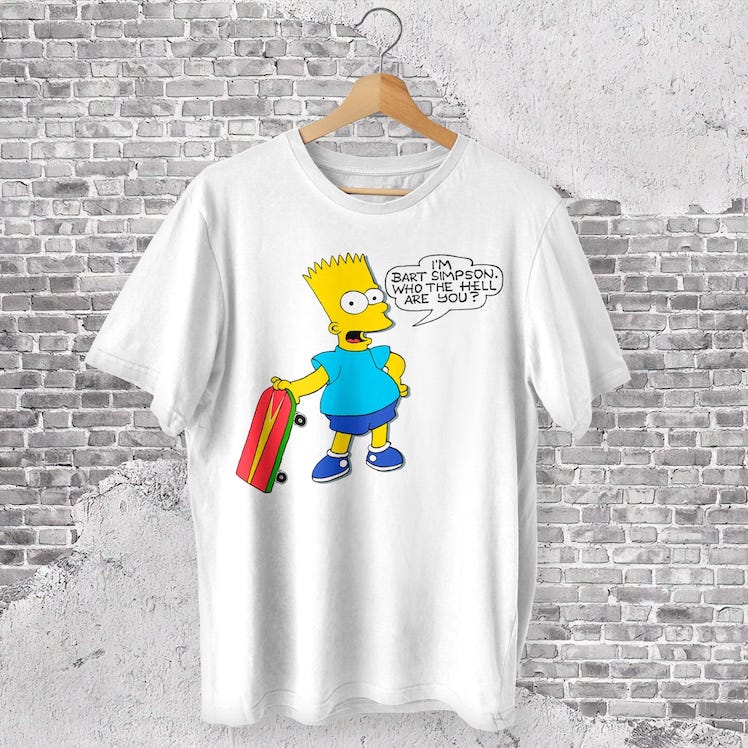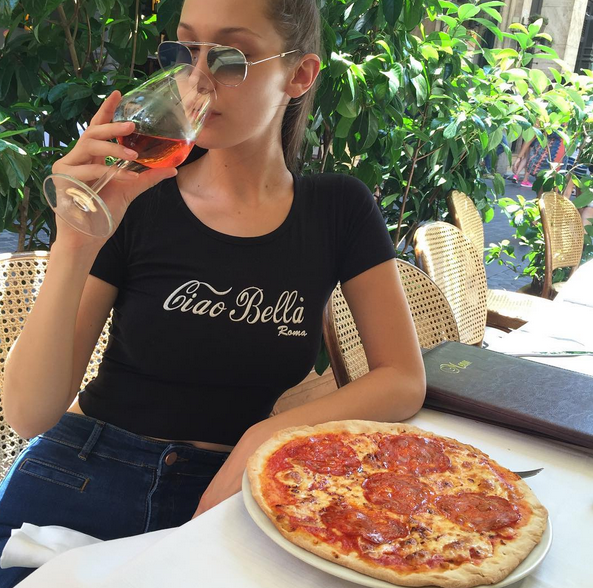 The original limited edition t-shirts associated with popular internet memes
Along with cult movies and jokes, popular internet memes on t-shirts are a hit.
This meme comes from an image of a cat who became famous for his very expressive grumpy expression.
The virality of its image was such that its owners made a real business out of it. They sold many derivative products including t-shirts.
This is a Spongebob meme from the cartoon SpongeBob SquarePants. SpongeBob impersonates another character by using capitalized text and exaggerating his lip movements.
Reproduced on t-shirts, it creates a fun reference to this meme.
This meme is an image of a Shiba Inu dog called Doge. Diverted on t-shirts, it gives a touch of humor to clothing. The funniest version is the "Doge Thug Life" (life is hard) with sunglasses.
This meme depicts a dog in an armchair staring at a burning building around him and saying "This is fine".
Printed on t-shirts, it brings a note of humor to a stressful or uncontrollable situation.
What are the current trends in the design of original printed t-shirts ?​
Political and social designs
Let's start by looking at the trends in t-shirts with political and social designs :
Diversity and Inclusion Support T-Shirts
Just take the example of the inscription "I am fashion week" on the t-shirt from the first collection of Madeline Stuart, a young model with Down syndrome, to realize the importance that this trend can have.
Women's rights and gender equality support t-shirts
The most significant example is Gigi Hadid's t-shirt displaying the message: "The future is female", during the Fashion Week show. Or the "Girls can do anything" t-shirt from Zadig & Voltaire.
Minority Rights and Racial Justice Support T-Shirts
Here we find an important example: The t-shirts in tribute to Black live Matter, a movement dedicated to the defense of the civil rights of minorities, which has been very present since the death of Georges Floyd, victim of police violence in 2020.
To take another prominent example that foreshadowed this trend: In the 90s, many people wore the Malcom X movie t-shirt as a tribute to the famous African-American community rights activist.
T-shirts supporting the environment and protecting the planet
With the climatic upheavals increasingly felt by the population, the protection of the environment has become a major subject. It is in this context that a 16-year-old girl, Greta Thunberg, became the emblematic figure of this movement through her militant actions. Thus, many t-shirts with his image have multiplied to such an extent that their number and quality have become harmful to the environment.
Democracy and Free Speech Support T-Shirts
Freedom of expression and democracy being increasingly threatened, the t-shirt has become a very widespread means of expression and claim.
T-shirts in support of political causes such as peace, social justice, etc...
In a nutshell, this trend reflects consumers' current commitment to important social and political causes.
T-shirts are a way to get a message across and express support for a particular cause.
Many well-known brands have surfed this wave of protest.
But in fact, a recent study by researchers found that consumers generally believe more in the sincerity of a brand when the message is featured on social media and not on a t-shirt. On a t-shirt this is considered commercial opportunism.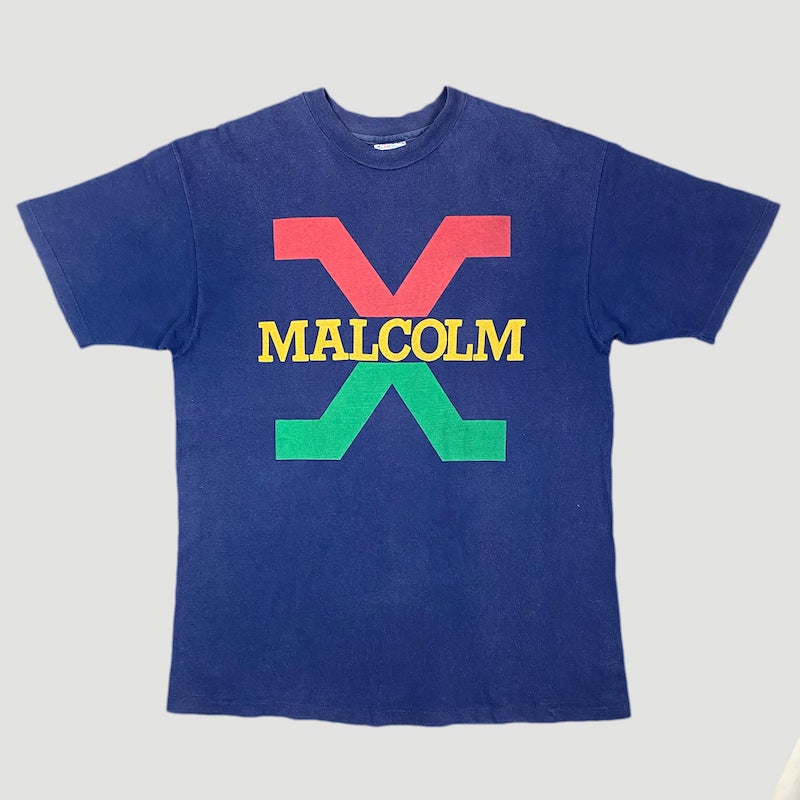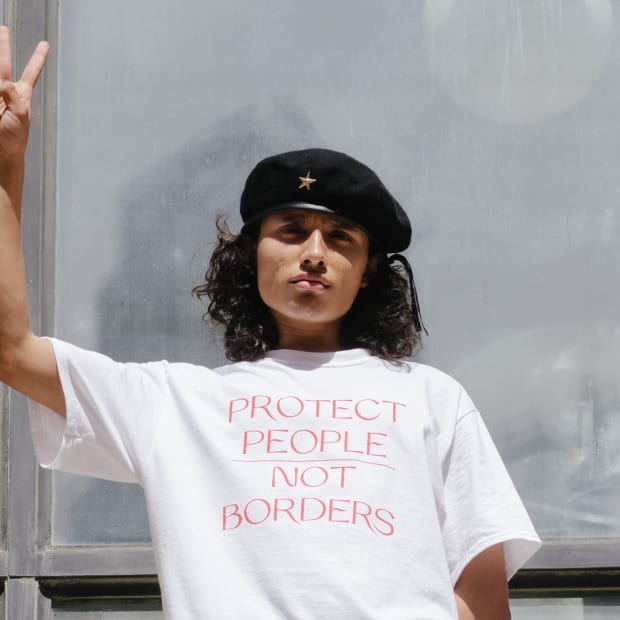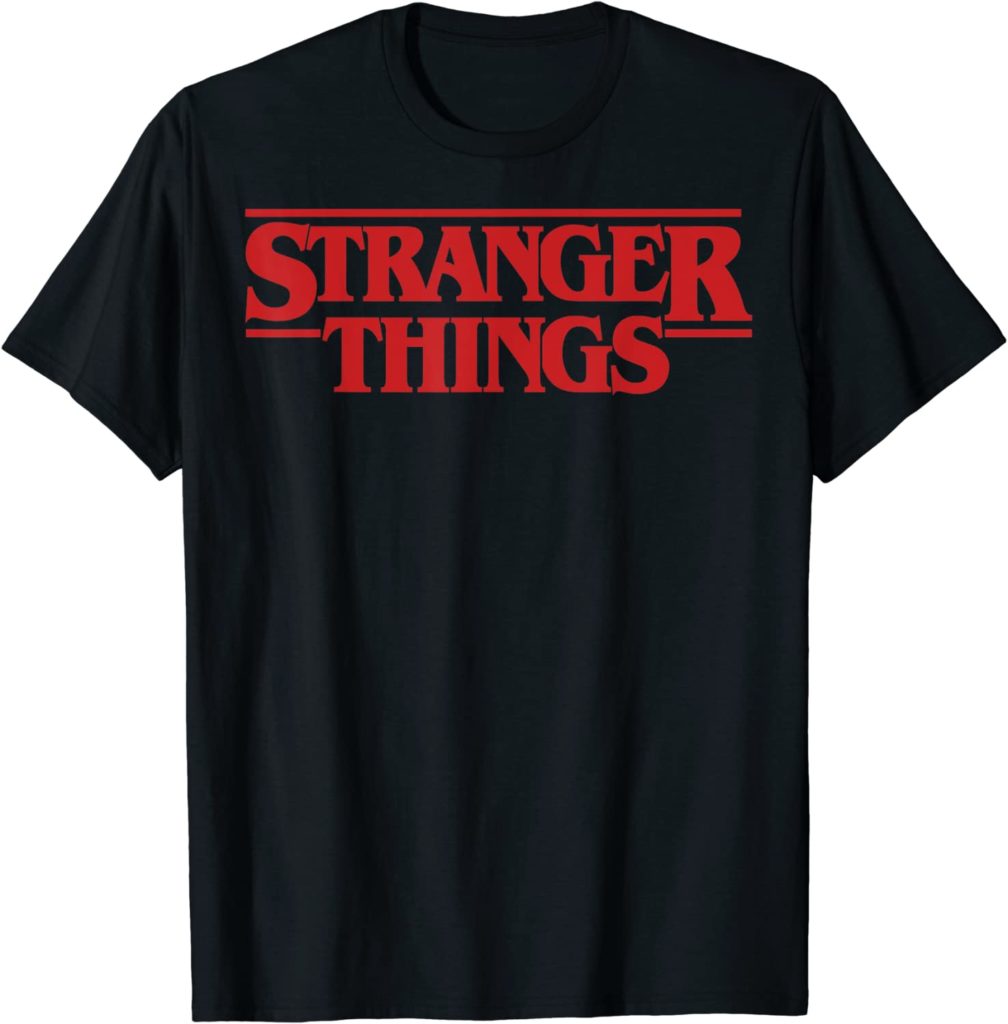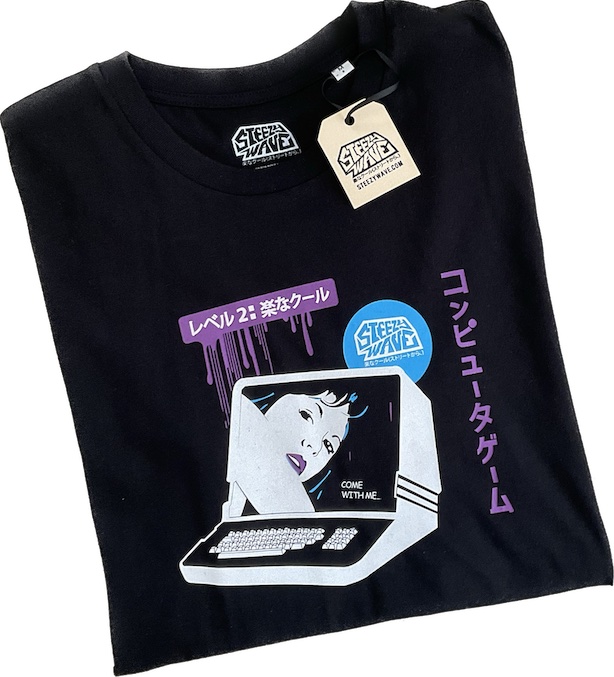 Designs based on popular video games, TV series and movies
Secondly, we can mention the designs of t-shirts based on popular video games, TV series and movies that have been very successful in recent years :
Video game t-shirts such as "Minecraft", "Fortnite", "Call of Duty", "Halo" …
T-shirts from TV series such as "Breaking Bad", "The Walking Dead", "Stranger Things" …
T-shirts from popular movies such as "Star Wars", "Harry Potter", "Marvel Cinematic Universe"…
Pop-culture t-shirts in general, such as designs inspired by comics, cartoons, fictional characters…
In other words, these trends represent consumer infatuation with pop culture, especially popular video games, TV series, and movies. Indeed, these original t-shirts are often worn to show membership in a fan community or to express admiration for a particular character or franchise.
Original designs created by independent artists

Finally, we must not forget one of the major trends : original t-shirts created by independent artists.
In outline, these original t-shirts include :
Abstract designs with unique shapes, colors and textures.
Illustrations of nature, animals and whimsical characters.
Typography designs with inspirational quotes and humorous slogans.
Minimal graphics with simple logos and symbols.
Comic and cartoon prints with a vintage or retro style.
In short, this fashion translates the craze for personalized and original designs. Because they allow you to express yourself in a unique way and to stand out from the crowd. Additionally, t-shirts created by independent artists are often considered collectibles. Because they are often limited edition and not readily available in traditional clothing stores.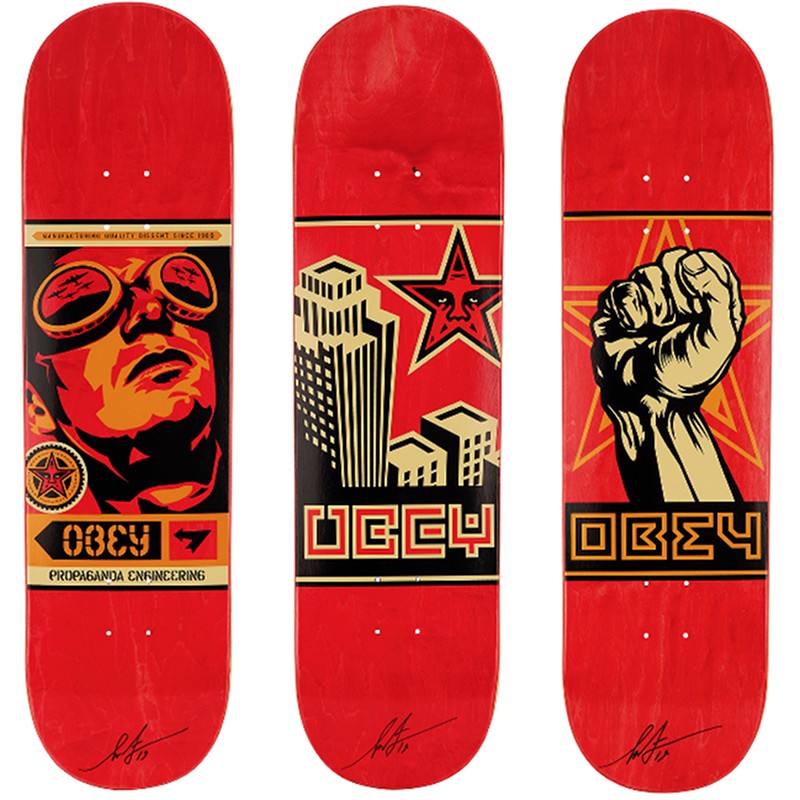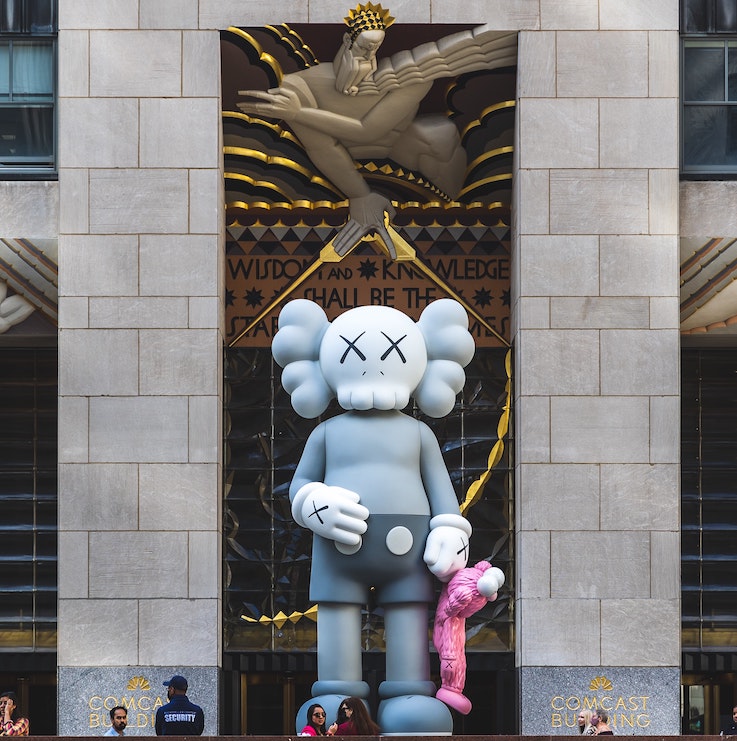 Which independent artists have created original t-shirts ?
Here are some names of independent artists who have created original t-shirts :
Shepard Fairey: the artist behind the designs of the OBEY brand. He is known for his street art and graphic design work. The OBEY brand regularly releases t-shirts made up of its illustrations. (See his illustrations screen-printed on snowboards in the photo opposite)
Banksy: His street art conveying anarchist, political, humorous and poetic messages sells for exorbitant prices. Speculation around his true identity is generating a lot of excitement around him. He is one of the most outstanding artists of our century. True to his committed messages, he recently launched the sale of t-shirts whose profits will be donated to those judged for having torn down the statue of Colston in Bristol.
KAWS: Became famous thanks to his essential art toy figurines that collectors snap up, he regularly collaborates with brands to create t-shirts (Uniqlo, Comme des Garçons, etc.)
Virgil Abloh: A close collaborator of Kanye West, he created the high-end streetwear brand Off-White. It mixes the codes of the 90s with that of today. Also the codes of the street with those of luxury by taking up and diverting classics. The success of these collaborations with big brands like Nike or Louis Vuitton propelled him as one of the most hyped designers of his generation. Unfortunately, his ascent will come to an abrupt halt following his death in 2021 after battling cancer for several years.
Market for original t-shirts from independent artists
Original t-shirts from independent artists come largely from the streetwear market.
Indeed, the t-shirt is a key element of streetwear. Because of this, it is linked to urban culture, especially hip-hop, skateboarding and music.
That's why we're going to take a closer look at streetwear t-shirts.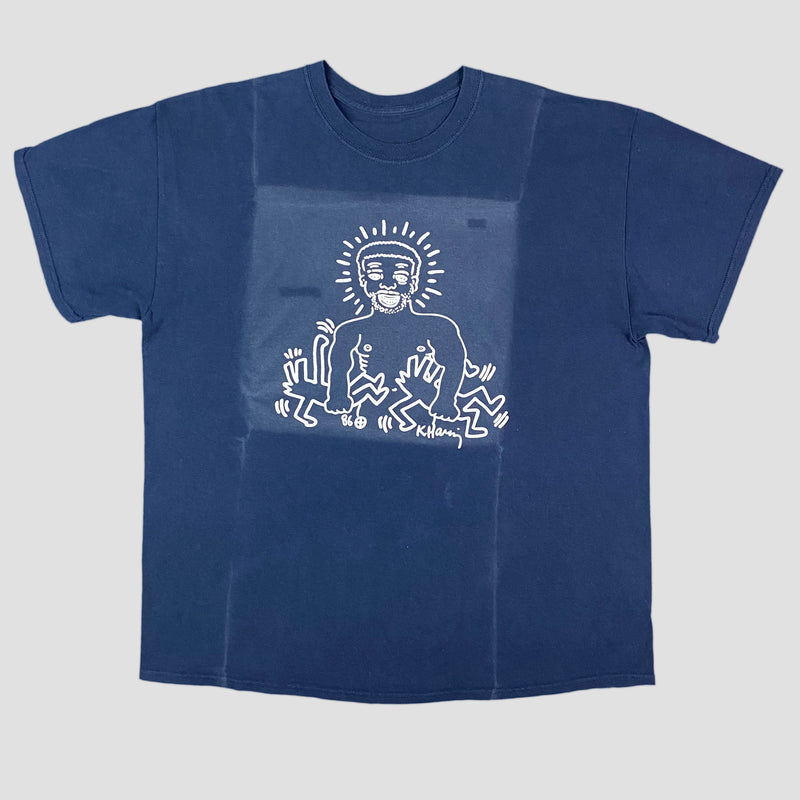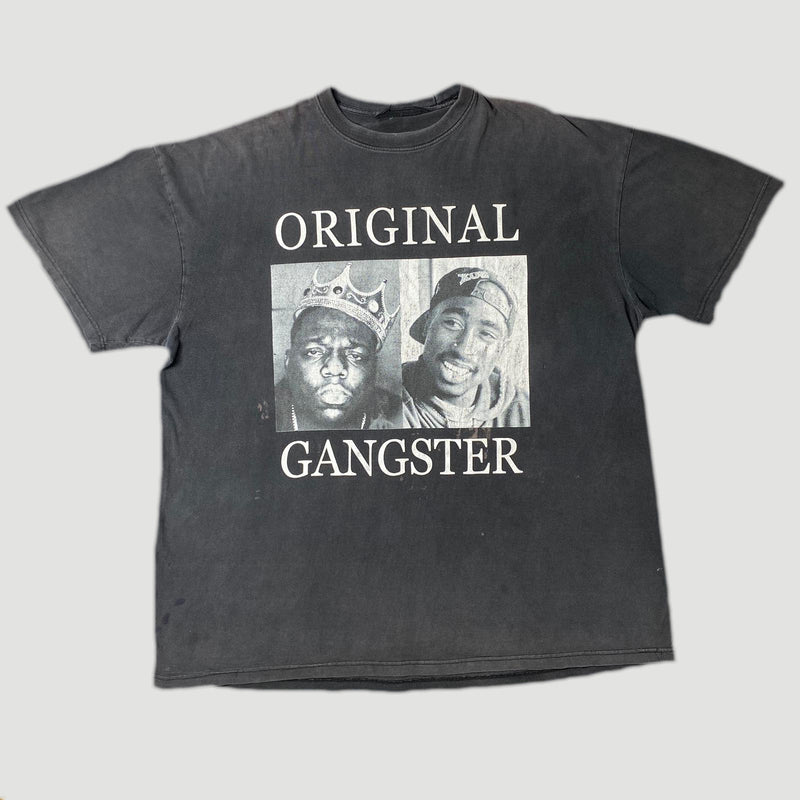 Overall, streetwear t-shirts are characterized by bold designs, graphic logos, repeating patterns, provocative text, and humorous illustrations.
Streetwear brands such as Supreme, Palace, BAPE and Stussy are known for their limited edition t-shirts which are in demand and passion among fashion collectors.
Streetwear t-shirts are often associated with a laid-back attitude and freedom of expression. On the other hand, They are seen as a way for young people to stand out from traditional fashion. They also allow them to express themselves creatively.
Streetwear t-shirts in the 80s and 90s
In the 80s and 90s, streetwear emerged as an urban fashion movement that focused on casual and comfortable style.
Often, bold graphics, stylized logos and colorful designs, inspired by hip-hop culture and rap music, adorned streetwear t-shirts of the era.
The most famous streetwear brands of this era included A Bathing Ape (BAPE), Stüssy, and FUBU.
Additionally, streetwear t-shirts were often associated with skateboarding culture and the hip-hop movement, and were seen as an expression of urban subculture.
In the underground milieu, streetwear t-shirt designs focused on provocative images, political and social slogans, as well as works by alternative artists.
Inspiration for designs often came from punk and alternative culture, with themes such as non-conformism, individuality and rebellion.
Furthermore, t-shirts were often associated with underground cultural movements, such as hip-hop, skateboarding and alternative music.
T-shirts were also a way for young people to express themselves and get a message across, often using provocative images and text.
Who are the artists of the 80s whose design is present on many t-shirts ?
There is a streetwear t-shirt movement that emerged in the 80s that continues to grow today. This movement focuses on collaborations with streetwear brands and artists of the time.
Thus, some artists from the 80s are very present today on underground streetwear t-shirts:
Futura 2000
Barbara Kruger
Jean-Michel Basquiat
Keith Haring
Rammelzee
There is no denying that these artists popularized the use of bold graphics and provocative patterns, which influenced hip-hop and punk culture. Not to mention their influence on fashion culture.
What's more, the streetwear movement has widely adopted their designs. These Influential 80s Underground Streetwear Artists Inspire
still today. As well as in fashion like Dapper
Dan with his very futuristic vision of haute couture.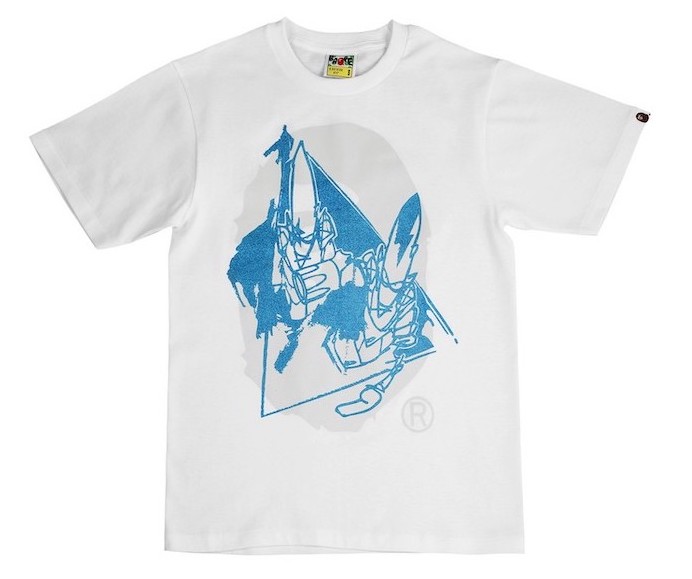 To conclude, the printed t-shirt has known many significant trends throughout history.
Find below a non-exhaustive list:
1920s to 1960s: printed t-shirt designs based on advertising slogans, brand logos and animal images
1960s to 1980s: political and social designs such as anti-war slogans and civil rights movement logos
1980 to 2000: popular culture t-shirt designs associated with movies, TV shows and video games
Since the 2000s: a combination of original t-shirt designs created by independent artists, designs based on popular internet memes, political and social designs, and t-shirt designs associated with video games, series popular TV shows and movies.
Currently, the emphasis is on diversity and creativity in t-shirt designs. We see more and more designs that celebrate cultural diversity, the representation of minorities and the promotion of progressive social messages. The trend is also to move away from classic branded designs and favor more unique, original and personalized designs. One can also observe the growing influence of urban art, street culture and social movements in current and future designs.
Where to find original t-shirts ?​
Definitely, original street culture t-shirts are one of the most popular garments. But, many such t-shirts are present in the market. So what makes Steezywave t-shirts original and different ?
Firstly because our designs are unique and created in-house. This means the designs are original and crafted by our art team! Moreover, they are real graphic works. These are not photographs or images that already exist.
Also, the quality of our designs is second to none – we have invested in the best technology to ensure the clarity and detail of our print. And, we use the best materials available to ensure the durability of our products.
Our t-shirts stand out from the crowd – they don't look like every other t-shirt ! Each design is truly unique – you won't find any other t-shirt like ours anywhere in the world ! We have a collection of templates on our website steezywave.com.
Take a look at our online store. There is definitely something for you !