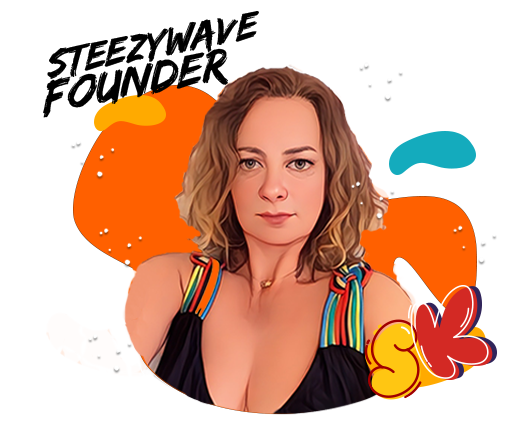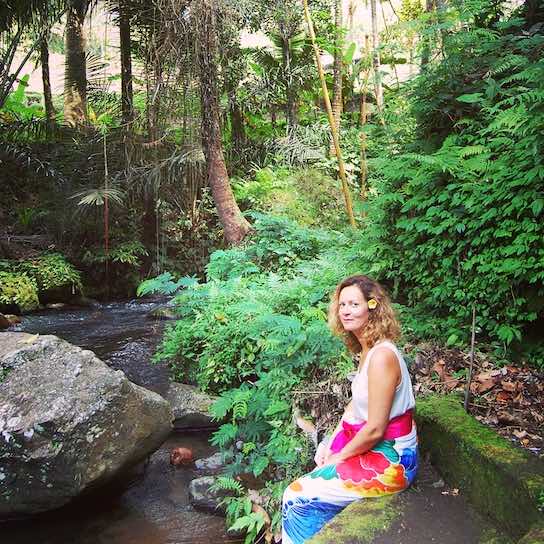 Welcome to this special interview with Sophie, the creator of Steezywave, an urban and graphic clothing brand that captures the essence of creativity, style and authenticity.
At the heart of this conversation, we'll delve behind the scenes of Steezywave to learn more about the brand's origins, sources of inspiration and the talents who shaped it. You will discover how the designer's personal experience and passions merged to create a unique brand that transcends the boundaries between art and fashion.
First of all, we will explore the different facets of the creator of Steezywave. From the origins of the brand, to the inspiration behind the designs, to the key skills that have shaped its journey, we'll delve into the creative world that drives each product. In a second part, we will also discuss the fusion between art and fashion, the meaning behind the brand name, and future projects that will shape Steezywave's expansion.
Can you tell us how the idea of ​​creating the Steezywave brand was born and what inspired you?
I live in the tourist center of a small town with a very eclectic (Mediterranean, Roman, Spanish, Camargue, Cévennes, Provencal, etc.) located a few kilometers from the Mediterranean Sea between Montpellier and Marseille. Lulled by the cultural diversity and urban vibrations that have surrounded me since a very young age, I have always dreamed of channeling this energy to touch hearts and minds.
My passion for graphic design and illustration in clothing fashion has been rooted for several years.
Between 1990 and today, I have explored many creative horizons, drawing inspiration from fashion, music, cinema, urban culture and my travels (Japan, Mexico, India, Thailand, etc.). p>
In Montpellier, I mainly worked in the cultural sector, creating posters and flyers for photo exhibitions, concerts, fashion shows and musical evenings (where sometimes I played sound).
My creations were warmly received, but my multiple health problems and my difficulty finding professional stability slowed me down.
Today, I am determined to exploit my creative potential, my inspirations and my graphic ideas by bringing a clothing brand to life. My passion guided me towards a collection of t-shirts, an ideal medium to express my creativity.
My commitment to products that respect people, animals and the environment is deep. A relative who is allergic to blue ink and suffers from eczema, made me aware of the importance of frequently opting for GOTS certified clothing (organic textiles).
My vision is clear: to merge my love for design and fashion, my ethics and my concern for quality to create a clothing brand that resonates not only with art, but also with humanity and the planet.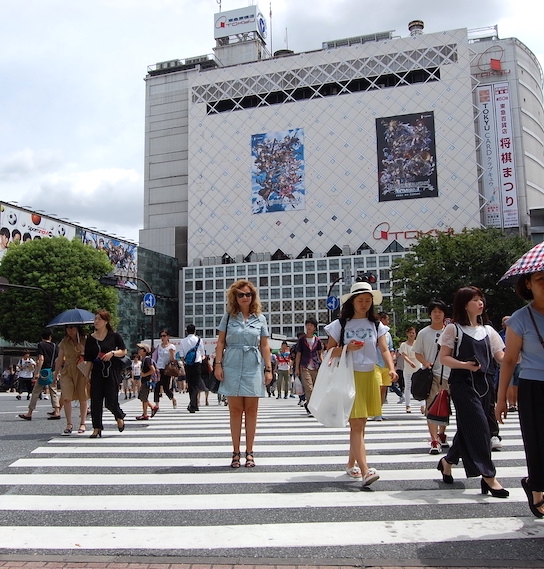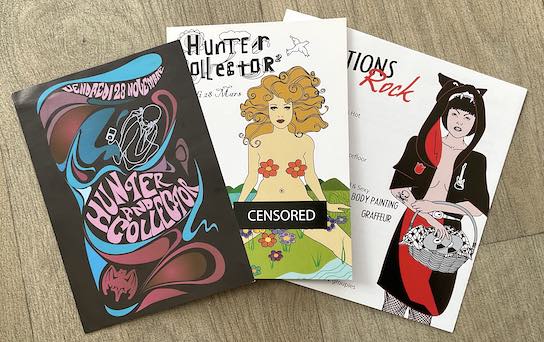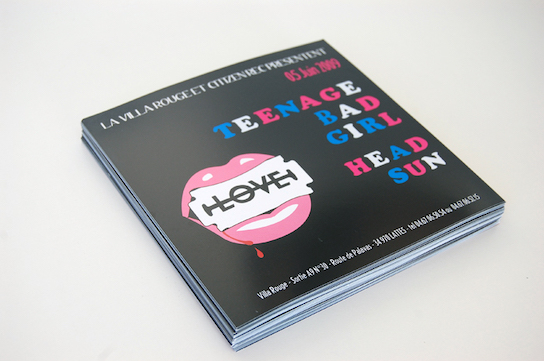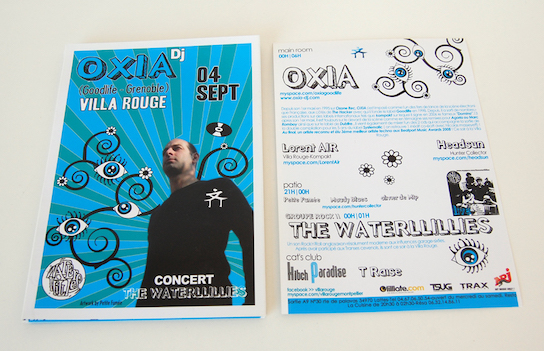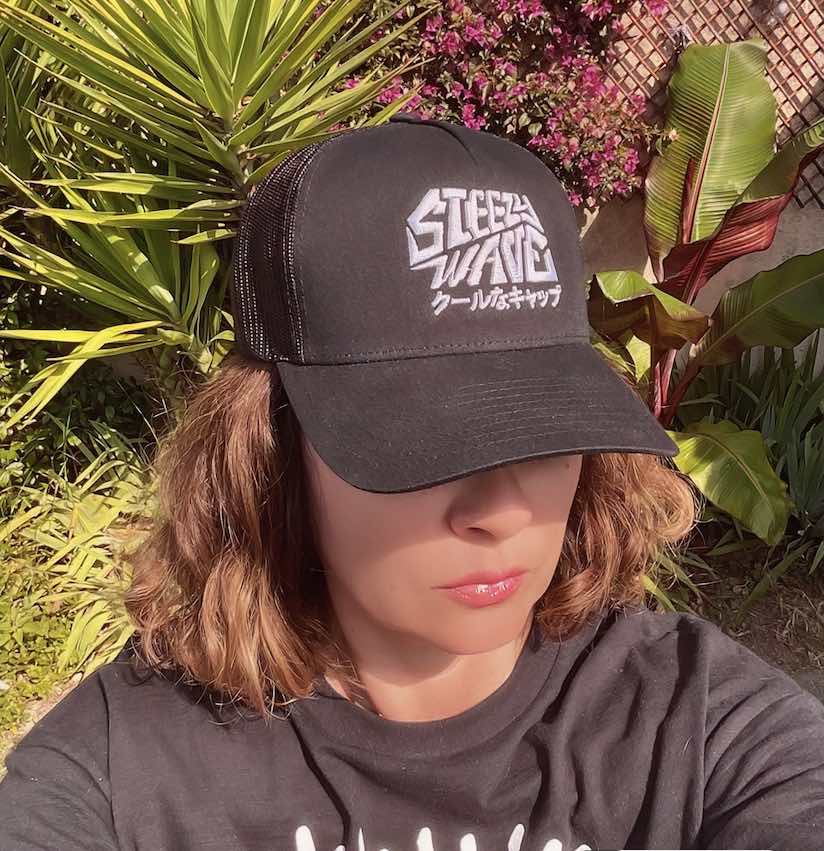 What skills did you bring to life in bringing Steezywave to life?
Well, I'm totally in my element when it comes to playing with images and designs. Infographics, graphic design, web design and everything related to social media content is kind of my comfort zone.
I have fun creating visuals that challenge, to set up websites that make you want to click, and to ensure that everyone really takes ownership of the brand's state of mind. My thing is turning our ideas into images, online and offline, so everyone can feel how real, honest and totally unique our brand is! !
I also have control over the selection of vinyls and the referencing side. This is another way for me to ensure that every aspect of Steezywave is as cool and authentic as possible. I want our vibe to shine through in everything we do, from t-shirt designs to music choices to the site's editorial line.
Where do your skills in infographics, web design and social media management come from?
It's a bit of a mix of everything. I followed training in multimedia and another in community management, but hey, they were relatively short training courses and in affordable schools. So, I learned a lot as an autodidact, by constantly experimenting and working on concrete projects.
Over the course of nearly 2 decades, I had the opportunity to contribute to numerous projects in a wide variety of sectors (tourism, photography, academic, scientific, business, etc.) as a website designer, infographic designer, project manager, communications manager, community manager. So, let's say that my skills are a bit the result of formal teaching, but above all of a good dose of self-learning and a lot of hours of work!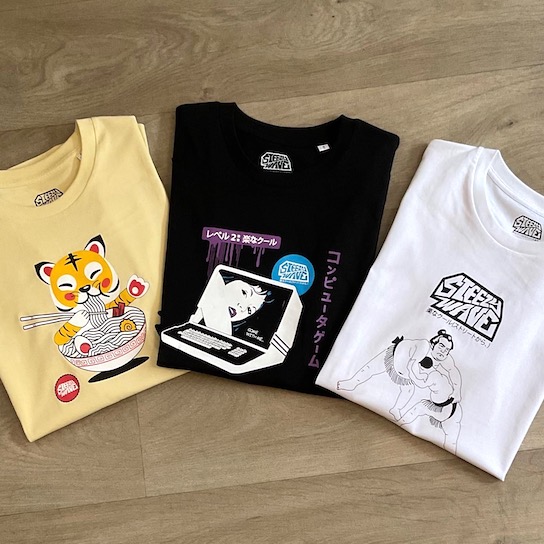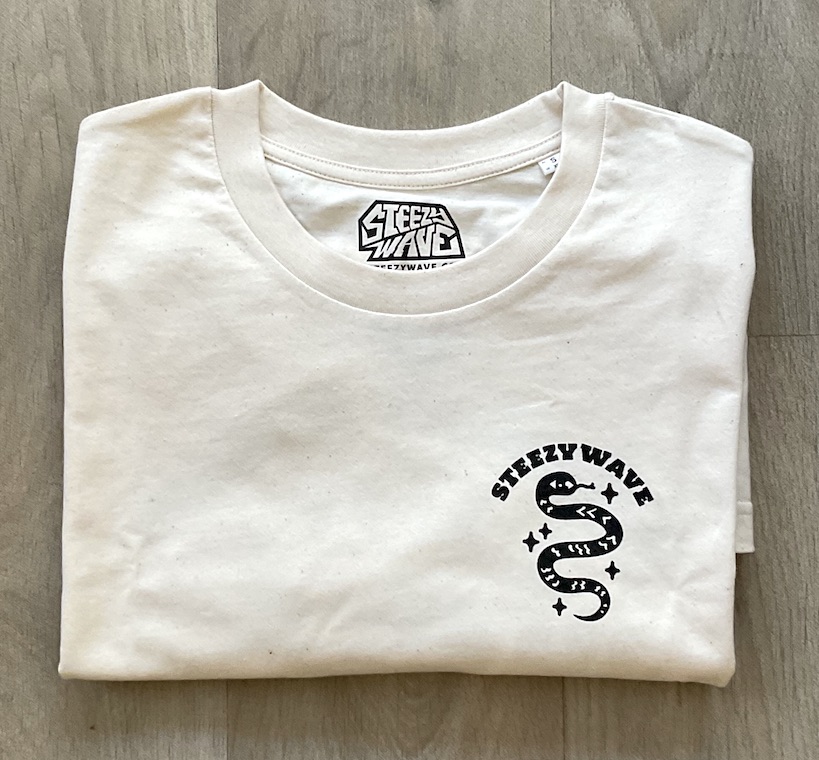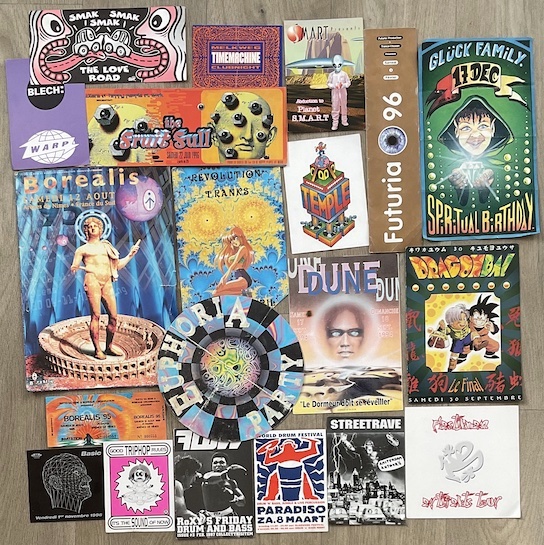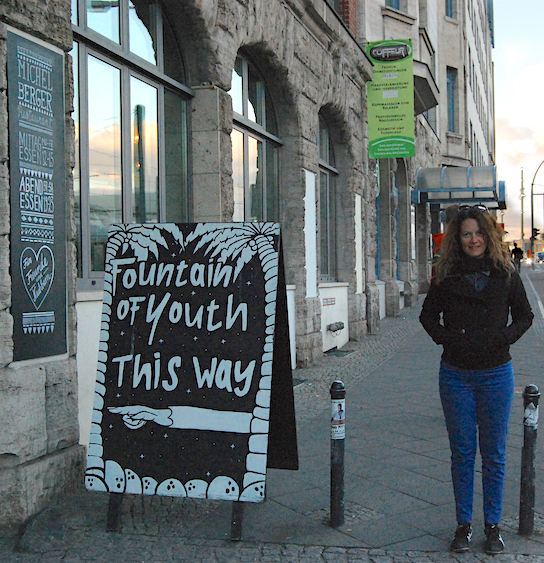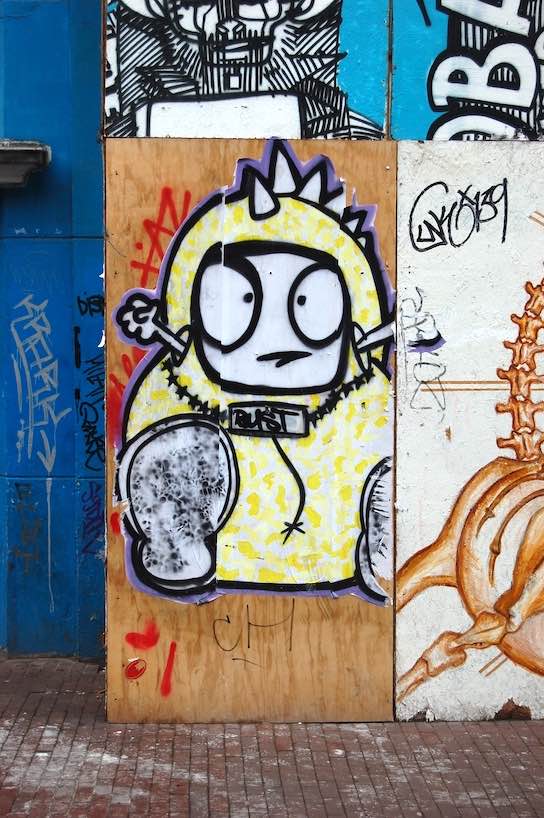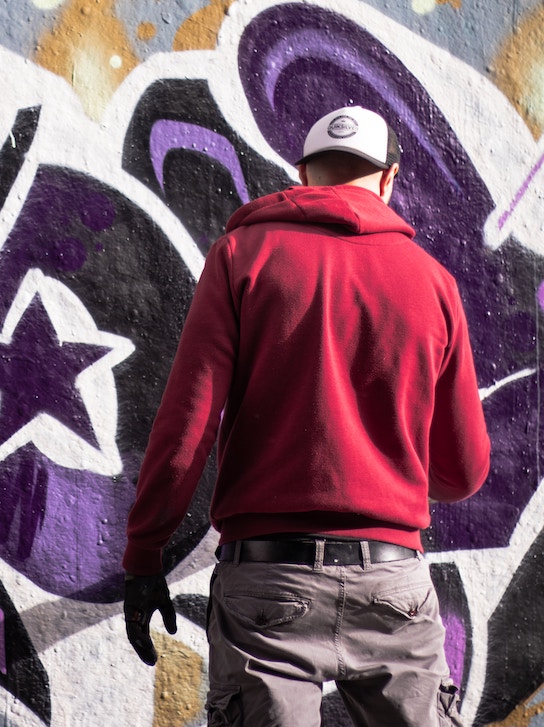 In your story, you mentioned your love for graphic design and clothing design. Where did this deep love come from? Can you tell us more about the symbolic meaning they have for you, and how they influence your creations?
The deep love I have for graphics and clothing design finds its roots in a series of experiences and encounters that have left an indelible mark on my creative journey. Each of these steps helped shape my passion and give birth to the Steezywave brand:
My uncle, whose screen printing workshop where he worked was imbued with creativity and the spirit of craftsmanship, opened the doors to this captivating world for me. There, I discovered the secrets of screen printing, a process that transforms a simple surface into a vibrant canvas, revealing carefully crafted patterns. This immersion taught me to value the creative process and to understand the beauty of each step.
My romantic past, linked to a talented graffiti artist, Koer aka Poet, with whom I shared two years of my youth, opened my eyes to the power of urban artistic expression. Through the bold graffiti and messages buried in the streets, I learned the importance of leaving a unique and personal mark in the world.
These years gave me the opportunity to mingle with vibrant artistic minds at parties and after-parties in the company of graffiti artists from Paris and my region. Their innovative work had a profound impact on me, instilling in me a renewed sense of creativity and originality.
My interest in fashion, street art and streetwear grew in parallel, feeding off the energy and innovation that characterized the 90s and 2000s. I admired the fusion of urban style with graphic art (Keith Haring, Futura2000, Kaws, Shepard Fairey,…), and it is this symbiosis that continues to guide my creations to this day.
I also have a real passion for music. Years spent in record stores and moments shared with my current partner, a record store owner, talented artist and DJ, have intensified my fascination with vinyl records and their artistic covers. The unique cover designs showed me how creativity can transcend listening to a record to become a complete sensory experience.
The story of my creative journey would not be complete without mentioning the profound influence that the flyers of the electro techno evenings of the years 1991-2000 had on me. These bold and avant-garde visual works have illuminated my artistic path, nourishing my love for design in unexpected ways.
The flyers, with their fearless designs and provocative compositions, transported me to a world where artistic expression seemed to know no limits. The bright colors and eccentric typographies showed me how creativity can transcend constraints and how boldness can spark powerful emotions. This immersion in the world of flyers revealed in me a new dimension of graphic art.
But my creative journey hasn't just made me admire these creations. Since the first decade of the 2000s, I have had the opportunity to put this passion for graphic design into practice, by creating my own original flyers. These creations, intended for events and exhibitions, are a direct extension of my creative soul. Each flyer I design is an opportunity to explore new ideas, play with colors and shapes, I communicate visually with a captivated audience.
These experiences creating graphic flyers reinforce my attachment to visual art and influence my approach as the creator of the Steezywave brand. Every t-shirt design I create carries with it the memory of those years of exploration, experimentation and expression.
These moments, these experiences, these encounters are the true essence of Steezywave. Each t-shirt design carries with it the memory of these creative sparks and the ambition to keep this heritage alive in the world of contemporary fashion.
You mentioned the fusion of art and fashion in your t-shirts. How do you manage to convey your emotions and creativity through these designs?
The idea for my own clothing brand came about during a night of pure inspiration. I saw way beyond simple fabrics; I saw a canvas for storytelling, a platform to celebrate creativity and culture. I began creating designs that blended the boldness of the street with unexpected artistic elements from my own culture and travels.
Each design represents an emotion, experience or thought, transforming t-shirts into real visual conversations. Steezywave clothing is meant to unleash personal expression and challenge fashion conventions.
Each t-shirt for me represents a blank canvas, a surface ready to be adorned with my dreams and my visions. Subsequently, it is the individuality and sartorial creativity of those who wear them which will enhance these creations, transforming each piece into a unique and daring expression.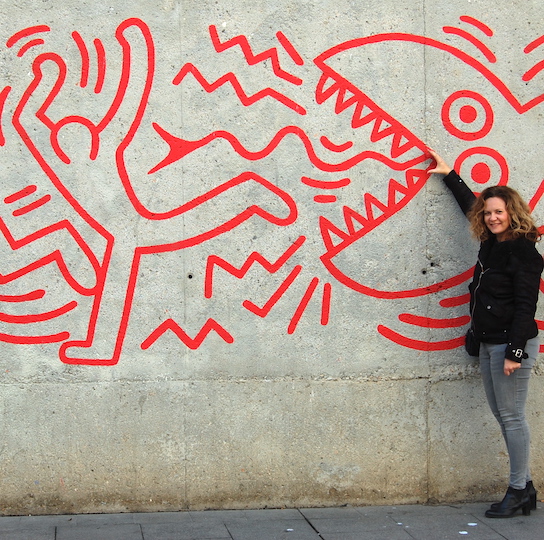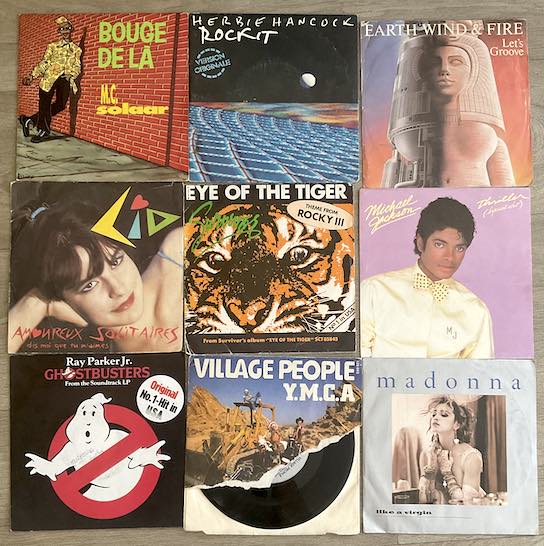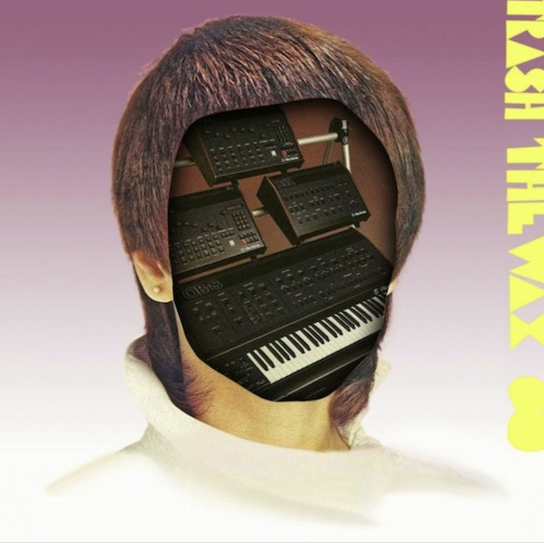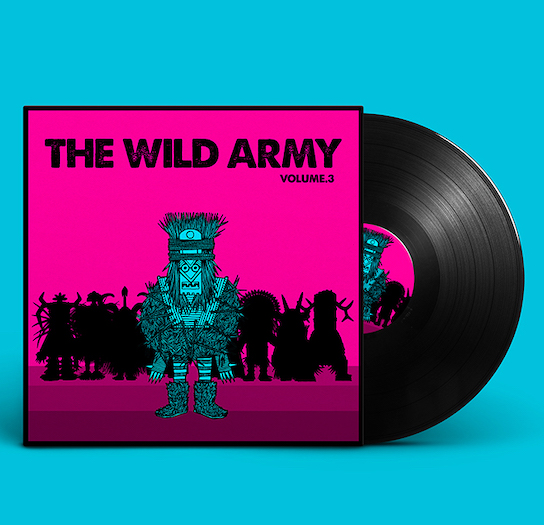 You offer vinyls for sale on your site. Where do you get your musical culture from and how did you become competent in this area?
My musical culture draws its roots from various life experiences.
My mother was the first to introduce me to music by giving me a record player and vinyl records regularly.
She never missed a Christmas to put a collection of 45s under the tree. After spending the holidays with my grandparents at my grandparents' house, I couldn't wait to go home, knowing that new vinyls were waiting for me under the tree. It was a bit like a second Christmas coming up.
From a very young age, I was a music fanatic, listening to a lot of radio and compiling my own selections on cassettes to listen to on my Walkman.
It was while watching the show H.I.P. H.O.P. from Sydney at the age of 9 and with the first free radio stations, which broadcast artists like Lionel D and Dee Nasty, I discovered hip-hop and rap. Then, graffiti artists and urban rhythms immersed me in the creative authenticity of this musical culture.
Around 16-17 years old, I immersed myself in the world of raves and nightclubs, spaces where music comes to life with incredible energy. I remember attending one of the first major techno gatherings in the south of France, the legendary Boréalis, even though I hadn't yet turned 18.
My involvement was not limited to dancing and listening, as I also had the opportunity to work as a "barmaid" in a nightclub for a year. This behind-the-scenes experience allowed me to understand the impact of music on the atmosphere and mood of an evening. I even actively participated in organizing events in collaboration with some renowned DJs such as Paul Kalkbrenner, Brodinski and Anthony Rother. One of my most memorable memories remains my very first evening, which took place at the old presbytery of Redessan, to celebrate my 18th birthday in the company of a DJ that I had discovered during my first experiences with "Dragon Ball." At the time, I even had to borrow money from my aunt to cover the deposit for the venue, but I also took on the decorating and running of the bar.
All of these experiences, from the bustling streets to the lively rhythms of raves and nightclubs, shaped my musical culture. This immersion in varied musical environments allowed me to develop a keen sense of the atmosphere and emotion that music can arouse. It is this deep understanding of musical impact that translates into my choices for Steezywave, where each selected track is imbued with this unique fusion of experience and passion.
Then my musical culture deepened thanks to a real immersion in the world of musical selection.

It all started with my partner who, as manager of the current music departments in a cultural products store in Montpellier, brilliantly reactivated the sale of vinyls. For almost 10 years, I spent hours with him sorting, listening to and selecting the products he ordered and sold. This gave me a taste for authentic sounds and diverse rhythms.
Then, I dove into digital by participating in the launch of the beta version of Fairtilizer.com, one of the first online music platforms. I designed playlists and explored various musical genres, honing my ear for subtle nuances.

My desire to merge music and cinema led me to keep a blog for 7 years where I shared discoveries and thoughts on these two worlds. I also posted my own mixes or those of artists with whom I exchanged. At the same time, my partner and I hosted a show on Radio Campus Montpellier entitled "L'ivresse des depths" (a nod to the famous song by Jean-Pierre Massiera). During this show, we shared a selection of exceptional vinyls and captivating mixes with our listeners. This exploration allowed me to further deepen my understanding of the links between music and visual art.
For several years, my partner and I have been collaborating to create electro pieces under the name "De l'ivresse" (inspired by the title of our radio show, "L'ivresse des depths."). Having our music signed by prestigious labels such as Prescribe, Icony Records, and Nylo Records as well as the legendary Manchester label, has strengthened our dedication to music and enriched our musical journey.
Finally, my role as creator of musical atmosphere for evenings was a living field of experimentation. I learned to capture the essence of a moment through the choice of songs, to read audience reactions and to create immersive musical experiences.
Overall, my passion for music has been built through hands-on experience, personal discovery and exploration of different platforms and domains. This allowed me to develop a rich musical culture and a sharp skill to create unique sound atmospheres, thus completing the creative universe of Steezywave.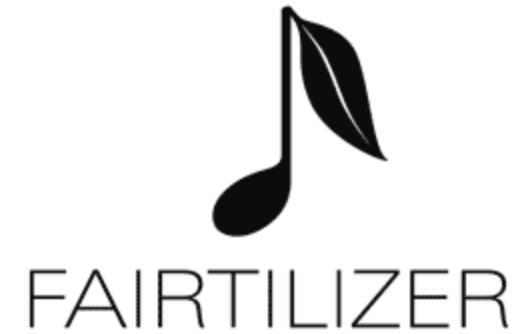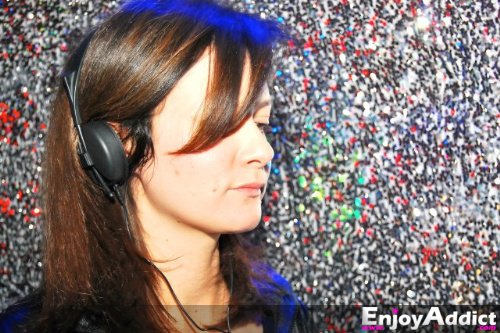 Video filmed during an evening at Villa Rouge Montpellier (Sophie in the selection)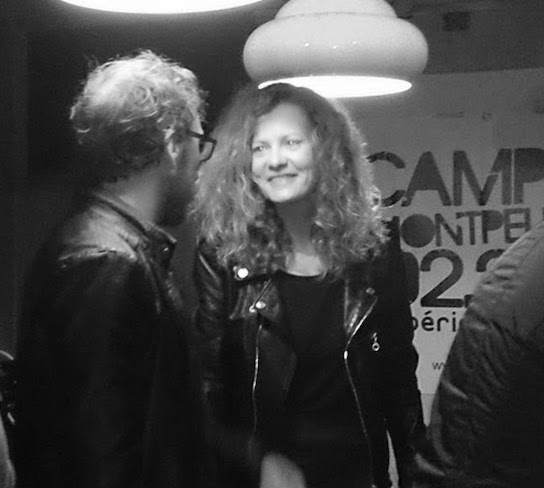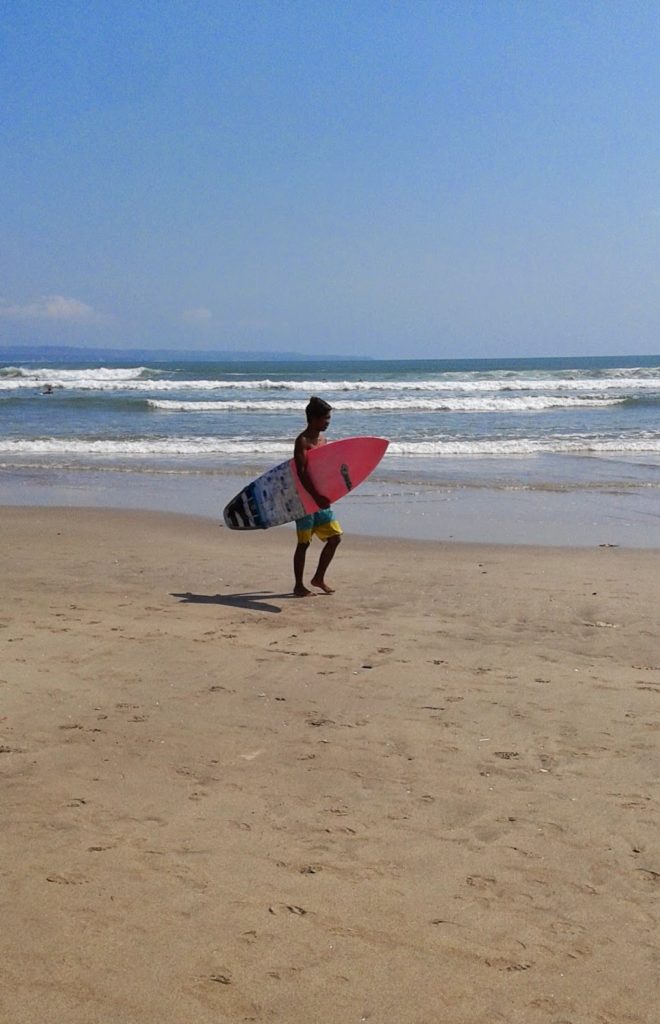 Where did the name of the brand come from?
Having always lived near the Mediterranean, I have always been fascinated by the waves of the ocean, not only for their imposing beauty, but also for the freedom they represent. I dreamed of a unique way to express this passion for the sea and movement, and that's how the brand name Steezywave was born
.Another significant aspect of the name "Steezywave" lies in its reference to board sports. The word "wave" naturally evokes the idea of waves, associated both with the ocean and with sports such as surfing, skateboarding, kiting and hockey. This reference to the world of board sports reflects our desire to capture energy, dynamism and adventure in our creations. Board sports also symbolize freedom, personal expression and connection with nature, values that we want to convey through our clothing.
The name "Steezywave" takes on an even deeper meaning when we discover that the co-founder of this brand is a former high-level hockey player, passionate about the world of board sports. This experience in competitive sport, combined with the love for sliding, has shaped the soul and style of Steezywave marrying the excitement of action with artistic expression.
One of the reasons why the name "Steezywave" also caught on has to do with the element of casual, cool style that the term "steezy" evokes. The term "steezy" is a subtle blend of "style" and "easy", which perfectly reflects our approach to fashion. Our clothing is designed to embody that casual ease while providing a distinctive style that stands out.
Can you give us an overview of your future plans, especially regarding product line expansion, participation in events and brand promotion? p>
Steezywave's journey began just a year ago, and soon, in October, we will celebrate our first anniversary. This inaugural year was an intense period, punctuated by hard work and challenges that continued to test us, both financially and on the administrative and production fronts.
However, despite the difficulties encountered, each obstacle has been an opportunity to grow and learn. Our determination to create a brand that embodies artistry, ethics and authenticity has only strengthened over time. Every step taken has been filled with passion and commitment, working tirelessly to bring our vision to life.
However, we are aware that there is still much to accomplish (expanding the product range, strengthening our presence online but also in the field, strengthening local production, etc.) The journey so far This is just a taste of what we imagine for the future of Steezywave.
Creating quality, durable and authentic graphic clothing takes time, resources and ongoing investment. We know it is necessary to continue investing in time and money to make our vision a full-fledged reality.
This is how we turn our gaze towards our precious community, as well as towards those who wish to join us, to continue with conviction the support for our adventure. Purchasing our products such as t-shirts, caps and vinyl is a fantastic way for our supporters to support us and contribute to the success of our brand.
To those who have already extended their hand, your encouragement and commitment have proven invaluable to us and we would like to express our deep gratitude to you. We encourage you to continue this journey alongside us.< br> Every purchase helps strengthen our ability to overcome obstacles, create inspiring new designs and deliver an authentic and innovative fashion experience.
As we reflect on our first year of operation, we are proud of the accomplishments we have made thus far. But we are also aware of the road that remains to be covered. We are convinced that the future of Steezywave will be marked by creativity, sustainability and the development of our community.
We invite you to witness this growth, join our quest, and help us shape the future of fashion with a brand that embodies your values ​​and lifestyle.